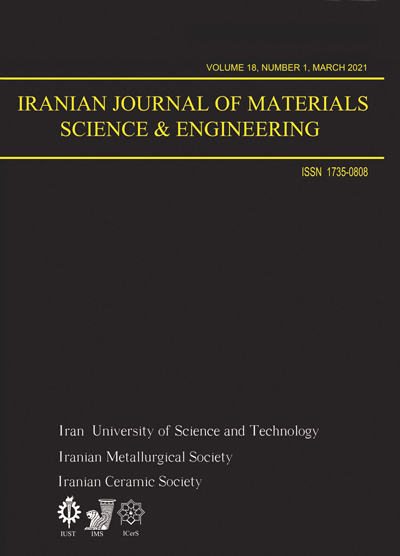 Call for Papers 2021-2022
Iranian Journal of Materials Science and Engineering (IJMSE)
Dear Professors/Teachers/Academicians/Research Scholars,
Iranian Journal of Materials Science and Engineering is a rapidly growing academic
scientific-research
publication in the fields of Materials Sciences and Engineering.
This Journal is published in close collaborations with relative societies such as
the Iranian Metallurgical Society
and
the Iranian Ceramics Society
.
The journal is published quarterly and on time and free of charge.
This journal had gained the highest recognition from the Iranian Ministry of Higher Education and most of the research centers and industries in Iran.
IJMSE is also indexed in
Web of Science, ESCI ( Emerging Source Citation Index) Clarivate Analytics Services beginning with 2017
Scopus since 2009 :
It is with great pleasure that we announce "Iranian Journal of Materials Science and Engineering(IJMSE)" has moved to Q2 in the Engineering category of Scopus with 0.8 Citescore and 0.17 SJR.
DOAJ (Directory of Open Access Journals)
ISC ( Islamic Worlds Science Citation Center), ...
IJMSE welcomes any original articles in the following fields:
Ceramics
Extractive metallurgy
forming and mechanical properties
physical and thermal properties
Casting and Solidification
Simulation
Surf coating and corrosion
materials engineering
and special subjects
It would be our great pleasure if you introduce our journal to your respected co-workers' scientists and we eagerly look forward to receiving your own papers to be published in this journal.
Please do not hesitate to contact our office or refer to our website if you require more information.
With best regards,
Prof. Bijan Eftekhari Yekta
Website: http://ijmse.iust.ac.ir/
Email: ijmse

iust.ac.ir
Telefax: 0098 21 77240274